While Mother's Day might still be a few weeks away, most marketers are actually winding down the planning for their Mom-centric campaigns and are beginning to think ahead. So, what's the next big seasonal spending bump? Ask any in-the-know marketer, and they'll tell you their efforts are all about grads and dads.
These celebrations are a great reason to inspire participation among your brand's audience, and collect some amazing content in the process. So, how will your brand take advantage?
The tips we outline throughout this article are a great place to start. By taking these suggestions into consideration, you'll be able to get the ball rolling with visual marketing campaigns that engage your consumers and drive conversions.

Put Dad front and center in your social media campaign.

1. Collect photos and videos of your users' favorite "dad memories" via Instagram, Twitter, Vine, Tumblr and Facebook. Display the content in an interactive experience on your site. Since campaigns that ask users for their favorite memories evoke emotions, they are a surefire way to capture powerful content.
2. Run a Video Contest where fans and followers testify about why their dads are the best for the chance to win gift cards or other relevant prizes. By selecting winners based on merit (number of votes), you will inspire your audience to submit the best of the best. They will also likely share the contest with their friends and family to maximize the number of votes their submission receives.
3. Help Dad throw out hints about what he wants this year! Run a hashtag marketing campaign that asks him to pick his favorite items from your men's collection, and share them on social. For more participation, offer up chances to win the chosen items. Make sure to capture participant email addresses, so you can target them with future promotions for items you know they'll love.
4. Market to last year's Father's Day gift shoppers with email campaigns and retargeted ads for this year's deals.
5. Remember your last minute shoppers! Some consumers just can't wait for shipping. Give fans a chance to sign up for coupons that can be redeemed online, or even in-store!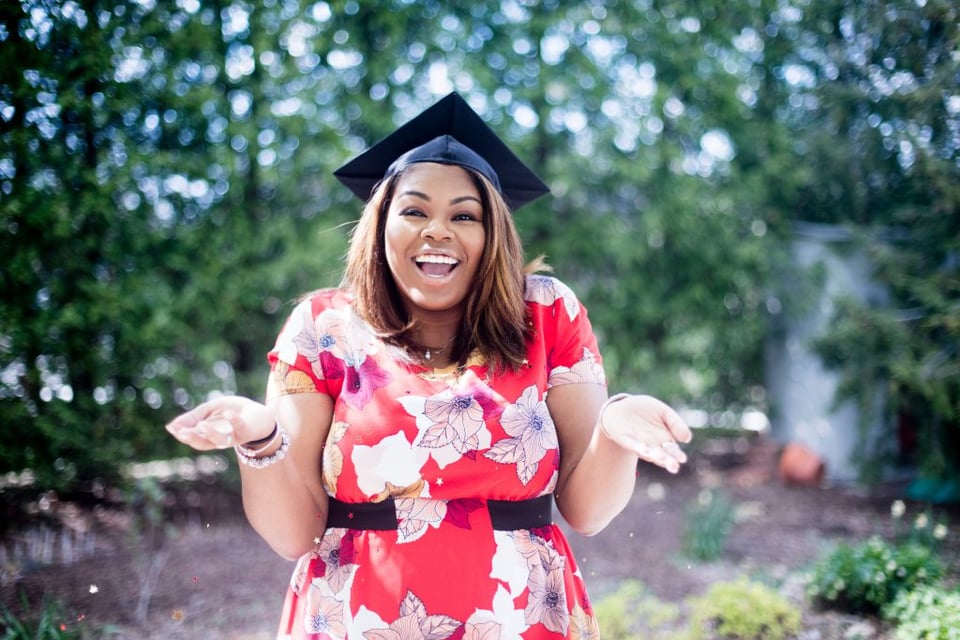 Celebrate this year's grads through consumer content.


6. Host a "first apartment" contest. Grab the attention of new college grads by giving away everything they need to outfit their new apartments. Host the campaign on your site and promote it across all of your marketing channels.
7. Curate a collection of the perfect graduation gifts and showcase them with a Look Book. Include links back to the corresponding items on your website to make purchasing easy and seamless.
8. Offer fans and followers exclusive coupons for watches, computers, furniture, or other great graduation gifts. Track redemption rates to determine the effectiveness of your campaign. Campaigns like this engage both the grads, and their families who are shopping for them!
9. Give away the ultimate graduation party with a gift card towards purchasing food, beverages, music or decorations. Ask consumers to refer friends for more chances to win.
10. Ask your customers to show off their best looks for prom and graduation, and curate the submissions in a social hub on your website. Include a clickthrough in each image to a relevant product page or collection on your website, enabling consumers to go from viewing a gallery to making a purchase with just a few clicks!
No matter which campaigns you decide to go with, Wyng has you covered! If you're looking for real-live examples of top-notch campaigns, or just want to discuss the possibilities for your brand, contact us today.