While consumers might make a last-minute scramble for cards and flowers, us marketers have no such luxury. Which is why you should already be planning your upcoming Mother's Day marketing campaigns to help spur engagement and trigger consumer engagement.
If you haven't started yet, fear not! We've assembled 10 fresh campaign ideas to drum up excitement, get consumers participating and turn some profit from the typical Mom's Day spending boost. Check it out!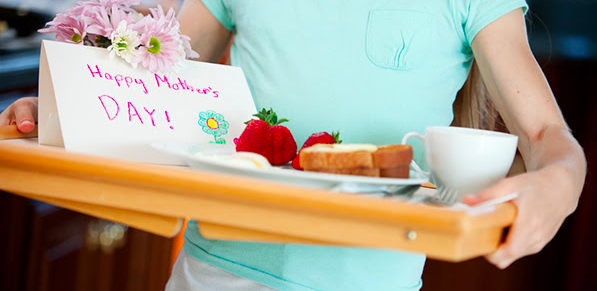 Use nostalgia to drive consumer engagement
Nostalgia is powerful driver of consumer engagement, especially when it is geared around mothers and family. When creating your Mother's Day marketing campaigns, try evoking childhood memories to help make an emotional impact. A few ideas are:
1. Create a "Mom specific" hashtag on Twitter, and ask fans to share all of their mom-loving pics, vids, tweets and posts. This will help create nostalgia and associate your brand with this powerful feeling.
2. Ask consumers to upload their funniest old family photos and vote for the best ones among their peers. Getting consumers participating with your brand is half the battle!
3. Is your brand fashion focused? Consider launching a hashtag marketing campaign asking users to share classic mom photos- in iconic fashions-from decades past, and place the gallery on your site. Add in featured units alongside these user photos to tie today's updated styles to those of the past for a quick and easy commerce boost.
4. Add a pop culture layer to engagement marketing campaigns and create a poll asking fans to vote for their favorite TV mom personalities. Even busy customers like taking a moment to remember the classic characters they watched as kids. Plus, getting them to interact with you now will make it easier to get them to purchase later.


Get consumers in a giving mood
With the hustle and bustle of everyday life, it is sometimes easy to overlook upcoming holidays. So get in front of your consumers early, and constantly remind them of the real reason for giving—because of the love and appreciation they have for that person. Inciting this emotion is a surefire way to drive interaction.
5. Simplify the gift search for gift givers by creating a pop-and-unlock campaign of your upcoming deals. Each day, you can release a new deal to the public which will get consumers coming back again and again for gift inspiration.
6. Feature user generated photos of your consumers directly on your site and in your outreach campaigns. consumer content is highly effective in driving conversions, and is a great way to showcase new styles and products.
7. Get moms to opt-in to your email database, and retarget them with deals following the holidays. "Didn't get what you wanted for Mother's day? Here's a special coupon code between us so you can get that thing you reaaaaally wanted. We won't tell if you don't tell." We never said they had to give to someone else!


A little giveaway goes a long way
Latch on to the social buzz over the holidays with a timely Mother's Day Sweepstakes. Capturing potential customers now is a great way to grow your business all year long. A few suggestions for sweepstakes that can help your year long campaigns are:
8. Give away a basket of Mother's Day goodies, like beauty products and chocolate. This will attract both Mothers looking to pamper themselves as well as people looking for last minute inspiration. By tying your giveaway directly to your product, you can retarget those who participated in the contest but did not win with a "last minute shopping" deal.
9. Create a fun "Meme Generator" and get your mothers to upload photos of themselves in order to win a special prize. The prize will help attract participants, and the sharable Meme will help spread awareness. Staying top of mind during this holiday is key!
10. Offer a high-value prize like a spa day or vacation for two for the most deserving mother. Getting consumers to talk about their families is a great way to stir up creativity (and nostalgia like we mentioned above), and will make contacting them with future products and offers that much easier!
Regardless of what Mother's Day engagement marketing campaign you choose to launch this year, we can help. Our experts are well versed in making the most of the holidays, and can get you up and running in no time.