With another trip around the sun complete, it's time for us to reflect back on 2017, from Beyoncé's baby announcement to the Oscars mix-up to Proctor & Gamble cutting digital ad spend by $140 Million, 2017 was a year full of surprises.

While much of the world was busy creating their own "Cash Me Outside" memes, we kept our eye on the marketing and social media trends and campaigns that defined the year.
While 2017 was full of ups and downs when it came to our Wyng customer's interactive social and digital campaigns things were a bit more predictable thanks to the launch of our Digital Campaign Index (DCI) this past year.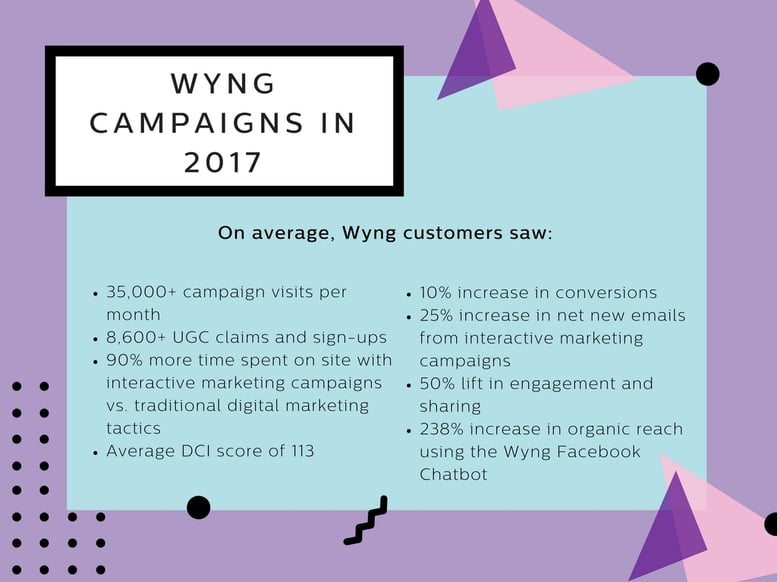 We've compiled our favorite Wyng "Campaigns of the Week" that drove engagement, increased data acquisition using Facebook Chatbots, and broke through the noise in 2017 to redefine what digital marketing success looks like.