Concept: To challenge unconscious gender bias in the workplace, Catalyst launched a social media awareness campaign featuring #BiasCorrect Plug-In tool.
Objectives: Encourage everyone to spot unconscious bias in everyday conversations, raise awareness for the mission of Catalyst to accelerate and advance women into leadership and the workplace.
DCI Score: 160
Use Case: Photo Lab
What is unconscious gender bias? "It's an implicit association that is a barrier to gender equality in the workplace, but can be overcome once identified."
Catalyst, an organization founded in 1962 to drive change with pioneering research, practical tools, and proven solutions to accelerate and advance women into leadership, is hoping to challenge and help correct unconscious gender bias in our society with their latest campaign #BiasCorrect.
As they call out as part of their campaign, "gender bias is so ingrained in society that it's almost automatic, meaning even the most progressive among us can be guilty of it." But there is good news, once you learn how to identify your own unconscious bias, you can make a conscious choice to work against it. It's this insight that inspired the Catalyst team to create the #BiasCorrect Plug-In—a tool that helps you spot your own unconscious bias in everyday conversations, biases that are stopping women from achieving equality at work.
Along with the #BiasCorrect Plug-In, which you can download for Slack, they launched a social media campaign powered by the Wyng Photo Lab component. Anyone will be able to upload a photo of themselves and choose a word that has been used to describe them in the workplace due to unconscious bias. Catalyst is asking that people share it across social media accounts in order to help spark a conversation around this very important issue and inspire people to become a catalyst for gender equality.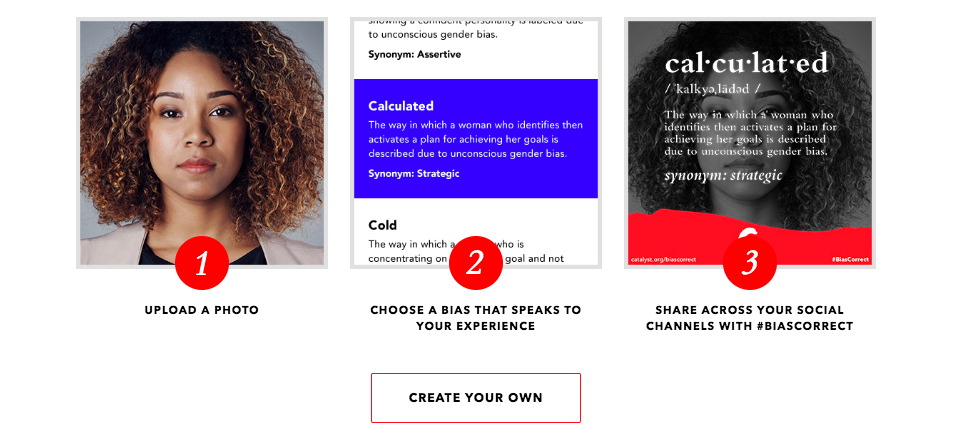 Check out their campaign here, and check your own unconscious gender bias. Even Hillary Clinton has joined in to spread Catalyst's message for gender equality.
DCI Score Overview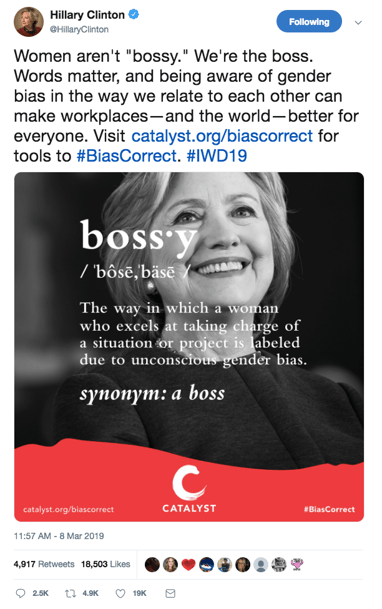 Catalyst's campaign is soaring, thanks to their high virality score. They currently have a DCI Score of 160, driven by a Virality Score of 231 and Engagement Score (ES) of 89.
Reinforce your brand story. As a marketer, you spend a lot of time understanding what your brand stands for and how it is perceived by your consumers. Adding a cause to your marketing strategy can bolster your brand story, contextualizing what your brand stands for to consumers, helping them to engage with you more authentically.
Consumers are looking to engage with brands that stand for something. According to a Cone Communications study, 85% of consumers would switch brands to one associated with a cause they are also passionate about. This number according to Cone is even higher for millennial consumers.
Let your consumers get personal. Giving your consumers the chance to open up and get personal is a great method for increasing sharing and heart around your campaign. Having consumers speak to what they love, hate, or feel is a powerful tool for building brand loyalty and increasing the chances they will share with their family, friends, and social networks.
Be sure to check out Catalyst's amazing tool for combating unconscious gender bias here, and check out more cause-related campaigns for inspiration on our blog here.