Concept: Launch an out-of-the-box digital campaign to celebrate Daiya's new cheezier than ever products
Objective: Get consumers excited for and talking about Daiya's new and improved cheese products
Digital Campaign Index (DCI) Score: 281
Use Case: Photo Lab
The 80s were known for lots of "cheezy" things – acid wash jeans, mullets, leg warmers, and big bangs immediately come to mind. But can you say with completely confidence that any of these things were the cheeziest ever? Daiya, a dairy alternative food company, is looking to capitalize on these cheezy trends with their "Make Yourself Cheezier" Photo Lab campaign. The brand is asking consumers to make themselves cheezier using a digital photo booth for the chance to win a year's worth of dairy-free cheese! Consumers can upload a picture and choose from a variety of frames, which include rocking a mullet or some Jane Fonda exercise gear.

A great campaign idea can only go so far without amazing creative backing it up. Daiya had a clear vision for this campaign and it was executed flawlessly by incorporating fun creative with the right technology to create a one-of-a-kind experience for their consumers. The Daiya team took a chance with a unique campaign concept, and based on the level of engagement and sharing their campaign has received, it is safe to say their consumers are eating it up.
DCI Score Overview: 281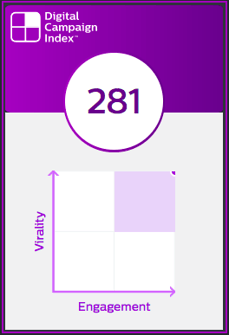 Daiya has an involved and loyal fan base (they can count a few people here at Wyng as part of their lactose-intolerant fan group) and their "Make Yourself Cheezier" campaign is effectively tapping into their network of dairy-free loyalists, with an impressive DCI Score of 281. Their DCI is comprised of an Engagement Score (ES) of 309 and a Virality Score (VS) of 259.
The campaign has an above average DCI Score thanks to a few of our best practices including embedding the campaign on their website, creating multiple customized photo frames, and enabling multiple share options.
Check out more details on their mid-campaign Engagement Score (ES) and Virality Score (VS) below.
Engagement Score (ES): 309
Embed on your website.

Daiya embedded the "Make It Cheezier" campaign on their main website, which not only kept consumers on the site, but also encouraged them to learn more about the brand and products they offer. Brands that embed a campaign on a larger website often see increased engagement through additional clicks and time spent on site.

Take advantage of improved technology

. The updated Wyng Photo Lab component streamlines the photo submission process for consumers, facilitating more time spent on site through an improved overall campaign experience. It also makes it easier for brands, like Daiya, to easily execute and bring their creative visions to life.

Add a photo gallery.

The Daiya team increased the likelihood that consumers would stay on their page by incorporating a scrolling photo gallery of the "cheeziest" submissions, increasing time on site and clicks on the latest submissions.
Virality Score (VS): 259
Tap into your participants' interests:

Dairy-free and gluten-free foods have had a massive boom recently and if our Facebook feeds are any indication, our friends love talking about it. Daiya took advantage of their consumers' interests and offered them a fun way to do what most people either secretly or openly enjoy the most – sharing and talking about themselves and their food preferences!

Enable multiple options for sharing

: Daiya made a great choice by enabling their campaign participants the ability to share entries in one of multiple ways, including Pinterest, Twitter, Facebook and via email, facilitating the share process and driving earned reach.

Keep it funny:

A year's worth of dairy-free cheese is a lactose-intolerant consumer's dream and is a serious prize. Grand prize aside, Daiya ensured that the campaign stayed enjoyable for everyone. The landing page encourages their consumers to be their "cheeziest" self and keeps the mood light through their humorous copy and the perfectly absurd frames they created for their consumers to share.
Daiya didn't just rest on a creative idea and the hope that their fans would find their "Make It Cheezier" campaign, they built off their engagement and virality success and invested resources to promote their campaign to ensure they reached the widest group and set their campaign up for continued success.
To learn more about Daiya's "Make It Cheezier" photo contest and share your love for snacking on dairy-free night cheese, visit the campaign here.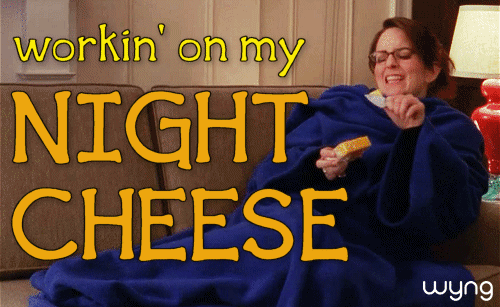 Learn more about the Wyng Digital Campaign Index
here
.