Six days before Super Bowl 51, GNC was delivered devastating news: its #CourageToChange ad, which had gone through two approval processes and was scheduled to run in the first quarter, would not be allowed to air the following Sunday. As rationale, NFL officials explained that roughly three percent of GNC's products contain substances banned in the league, a condition that GNC's marketing chief says he was unaware of. For weeks, the brand had been building a multi-media campaign — and re-branding strategy — around the 30-second spot, which cost an estimated $5 million to broadcast. While lawyers were figuring out the refund process (and a possible legal battle), GNC's marketing team refused to be sidelined. During the game, their Twitter account was a lesson in big event marketing, and we at Wyng think that all brands should take note of the following: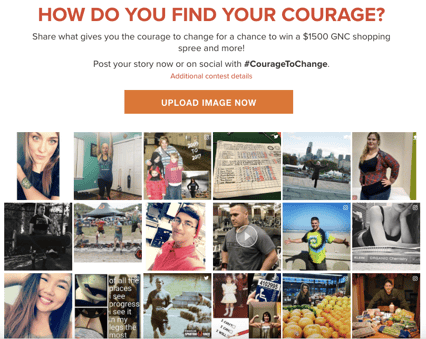 Stay true to your values

. While many consider the Super Bowl to be a celebration of gluttony, GNC knows that "

Game Day ≠ rest day

." For every major event (touchdown, field goal, fumble, and interception), the brand posted a corresponding exercise, activating its base of exercise aficionados.
Piggyback off other ads

. Why not capitalize on the millions of dollars that other brands paid? Throughout the game, GNC

opened up dialogue

with the other advertisers.
Throw shade

. Hopefully, no other brands will get the surprise that GNC did, but the company was able to salvage the moment with a little light-hearted humor, like the #

NoFunLeague

hashtag.

Twitter is the undisputed leader for Super Bowl chatter. Esurance's $1 million giveaway generated 9,000 tweets per minute, and Lady Gaga's halftime performance accumulated over 5.1 million tweets. Even under daunting circumstances, GNC refused to sit on the bench and was a major player during television's biggest event.