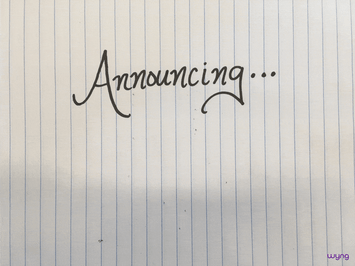 GIFs are omnipresent in our present-day culture: in fall 2016, popular GIF library app Giphy reported that consumers watched more than two million hours of GIFs per day on its platform alone. For today's consumers, GIFs have become an important form of communication, and marketers can now tap into this trend to drive buzz for their campaigns.
Today we announced the release of GIF Creator
, our latest digital campaign format that allows brands and consumers to co-create personalized GIFs to share across owned social channels. Building on the success of our Photo Lab capability, which has generated more than one million unique views and over one hundred thousand photo submissions since the August 2016 release, we're the first to enable brands to harness the GIF craze in their owned channels.
---

"Snapchat sold consumers on the idea of overlaying stickers, frames and filters to photos and videos, personalizing content with the express purpose of sharing across social media, and it's become crucial for brands to leverage this trend in order to stay engaged with customers. We are committed to democratizing digital marketing campaign tools so agencies and brands of all sizes can speak to their consumers in an authentic way, and receive valuable first-party data that helps them to measure success." - Prakash Mishra, Wyng Co-Founder and CTO

---
Both GIF Creator and Photo Lab allows brands, communicators and creatives to run digital marketing campaigns that take user-generated content to the next level with co-created consumer content. GIF Creator allows consumers to upload their own videos onto a brand campaign microsite, edit down to a two-second snippet to create a looping GIF, and add fun branded frames and stickers to customize. As with Photo Lab, consumers can then share across brand-owned channels and their own social media networks like Facebook, Twitter and Instagram.
Check out our GIF Creator preview campaign here, or contact us to learn more today!