Written by John Yapaola, CEO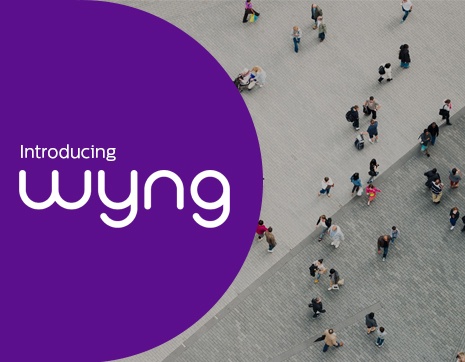 Today is an exciting day for our company -- we're officially announcing the change of our corporate name to Wyng!
When Offerpop was founded in 2009, the name made sense. At the time, the goal of digital marketing was to engage consumers through promotions and offers, and our platform gave marketers the tools needed to achieve those goals.
Since then, technology has fueled a more interactive, empowered consumer -- a consumer who thrives on connection, content (both creation and sharing) and a sense of community. Our history is rooted in promotions and offers, but our company has evolved to much more than that. We too, have become something equally new: Wyng.
Wyng reflects the true breadth and value of our platform and the foundation upon which brands can continue to grow -- through digital campaigns.

Wyng reflects six years of experience in working with brands and agencies to help achieve their digital marketing goals, all while collecting valuable data and insights that enable us to predict campaign success.
Wyng represents the opportunity to drive participation and elevate consumer influence as a more effective digital marketing strategy that will ensure continued success.
Consumer behavior has evolved, and so have we. We are Wyng.
Learn more about the announcement: