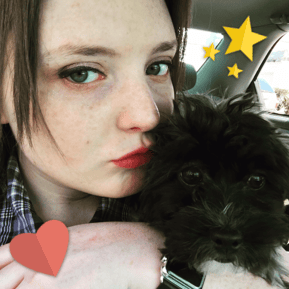 Name: Catherine Reyes
Role and tenure at Wyng: Associate Product Manager, 2.5 years
What's the best consumer trend or development in the market today? Why? Augmented Reality is something that I'm super excited about. Unlike Virtual Reality, AR adds to the reality you would normally see instead of replacing it completely. One of my favorite examples of AR is IKEA's "AR Catalogue", which allows you to hold up your smartphone and see what a piece of furniture looks like in your own home before purchasing it. AR allows a new way for brands to engage with consumers and when done well, provides the consumer with a truly addictive experience.
What's your favorite Wyng-powered campaign, and why? I love the Ashley Stewart #SheDidThat campaign that called for women everywhere to upload a photo and choosing a frame that fit their own story. On the page for the campaign there is a gallery that displays all of the inspiring women who participated. I love campaigns that promote consumers to participate in storytelling with their favorite brands.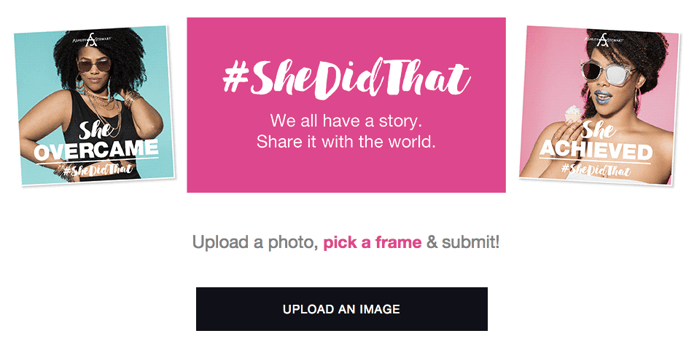 What is your favorite part of working at Wyng? Any notable memories? There are so many great things to say about working at Wyng but I would have to say that my favorite part is just how quickly things move here. Together as a team we analyze trends, host customer feedback sessions, and have brainstorming sessions to find the next big thing. It's a rewarding seeing all of these efforts grow into live client campaigns that everyday consumers interact with and are inspired by. It's awesome being a part of a small team that collaborates closely together.

What is the last show you binge-watched? The last show that I binge-watched was Big Bang Theory. After watching all 10 seasons, I'm finally caught up!
What are some of your favorite brands and agencies? My favorite brands are Apple, Spotify (make sure to check out our Suggest a Song with Spotify Use Case), Tesla, Slack and Netflix.