Name: Vikash Kothari
Role and Tenure at Wyng: I am currently a Director of Sales at Wyng and have been here for 6+ y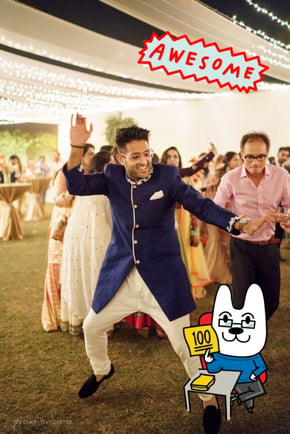 ears!
What's the best consumer trend or development in the market today? I'm really excited to see Virtual Reality evolve in 2017. It's been amazing to see how various brands have embraced it this past year, and I think it's set to become the big digital trend in 2017. The tech giants have already made major investments here (Google's Cardboard, FB's Oculus, Snapchat Spectacles, etc) and I think the opportunities are endless with travel, entertainment, events, education, etc.
As a brand, VR presents a huge creative opportunity for content and experiential marketing, and I think consumers are naturally going to gravitate to the most forward thinking brands this year & beyond.
What's your favorite Wyng-powered campaign, and why? The NHL's #MyPlayoffsMoment UGC video campaign we powered last year was a great campaign. The NHL encouraged fans to post their moments at the game, at the bar, and at home using #MyPlayoffsMoment for a chance to be showcased in highlight reels, TV commercials and other online marketing. It's always exciting to work on campaigns that you see being actively promoted in the real world and this was one that generated a ton of excitement and engagement.
What is your favorite part of working at Wyng? Any notable memories? I've been with Wyng (formerly Offerpop) since it's inception in 2010 and have a ton of great memories here. What I love most about working here is the autonomy and transparency across the organization. Although we've grown significantly over the years, we've always retained a relatively flat "startup" like culture and mentality which is energizing and rewarding to be a part of. I'm very excited for what's ahead for us.