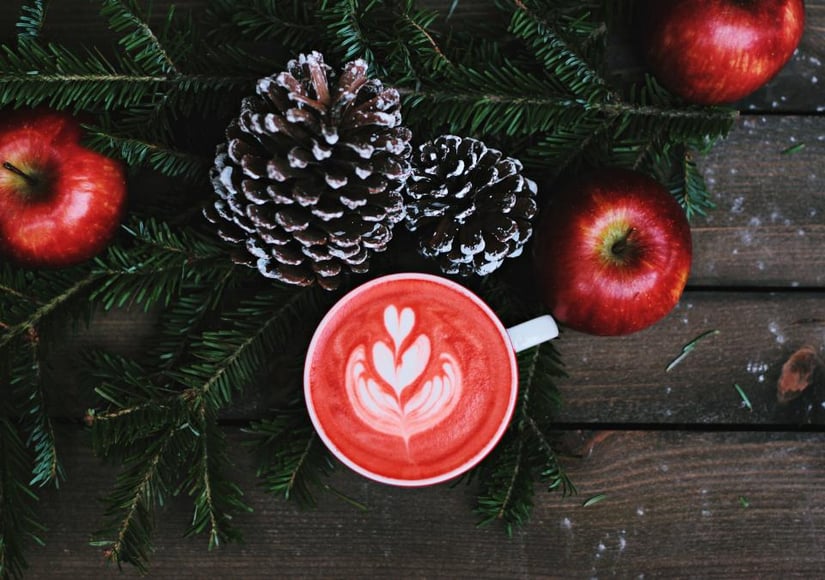 At Wyng, we see our partner brands achieve the most social marketing success when running both evergreen and seasonal activations concurrently. Read on to see how customers of Wyng capitalize on the biggest annual events and holidays, and then use this inspiration to enhance your own marketing calendar:
Winter
Black Friday & Cyber Monday: In order to stay top-of-mind, one major retailer launched a sign-up campaign prior to Thanksgiving to get a jumpstart on their competition before the internet got too crowded with other deals. By adding a refer-a-friend option, they also increased shareability and expanded their customer base.
Holidays & New Year's Eve: Countdown calendars and other custom projects are a great way to maintain active engagement during the holidays. Bon-Ton launched this type of activation and revealed new gift ideas every day for a month to keep consumers coming back for shopping inspiration.
Valentine's Day: Did you know that visitors to websites that include UGC galleries spend 90% more time on the site? Wedding planning site Wedding Wire used a Valentine's themed gallery to do just that, which aligned perfectly with their brand messaging.
Spring
Memorial Day: Evoking consumer emotions can be a great way to drive participation in marketing campaigns. By asking their audience to share what they're thankful for on Memorial Day, one CPG brand was able to collect tons of high-quality UGC video submissions.
Graduations / End of School: One retail brand was able to reach their target audience of recent college graduates by asking them to submit pictures of their first apartments to a photo content. By rewarding top submissions with coupons, the campaign far exceeded their expectations. This goes to show how getting creative can really pay off!
Spring Cleaning: As consumers clean out their homes, think about where your brand can provide value. Consider launching a quiz where consumers can vote on their favorite springtime-themed product or service you offer, and maybe even give it away to a lucky participant.
Summer
Mother's Day & Father's Day: Sometimes it's helpful to capitalize on emotions over products. One department store drove sales on their website by including a gallery that displayed images of moms and daughters with captions describing what their family member means to them. In fact, UGC increases conversions by 10% when included in the online purchase path.
Summer Vacations: Shutterfly asked their audience to share their best summer vacation photos for a chance to win exclusive deals from the brand. Since consumers already share these types of photos on social media, adding a brand-specific hashtag was a simple way to engage with Shutterfly.
Independence Day: By choosing a brand-specific, but also patriotic hashtag, a CPG client was able to collect Fourth of July-themed UGC, and attach it to conversion units to drive product sales right on their website.
Fall
Football Season: Even brands that are not necessarily sports-centric can leverage the hype of football season. For example, a snack foods client launched a personality quiz during football season that drove consumers to a corresponding tailgating recipe.
Back-to-School: If your brand is offering sales and discounts at the start of the school year, consider inviting consumers to share how they're using your products to create their own Back-to-School style. Putting the focus on consumer behavior is a great way to drive brand loyalty and social chatter.
Halloween: Need proof that practically any brand can get involved with this holiday? Duck Tape's "Stick or Treat" Photo Contest asked users to submit their Duck Tape craft, costume, or decoration, with a $1,000 incentive on the line.