Concept: With fans of fall already counting down the days until the first leaves start dropping, Libby's kicked off a fan voting activation to help them pick a Pumpkin Patch Design for a limited edition fall-inspired pin.
Objectives: Grow their CRM database by inviting fans to submit their voting selections; drive anticipation amongst fans; maximize conversion rate using a simple barrier to entry.
Use Case: Fan Voting
Libby's is getting into the fall spirit early with their "Pumpkin Lover" fan voting sweepstakes. Fans were able to vote on their favorite limited edition Libby's #PumpkinPatchPride pin design and enter to win one of the produced pins after voting closes.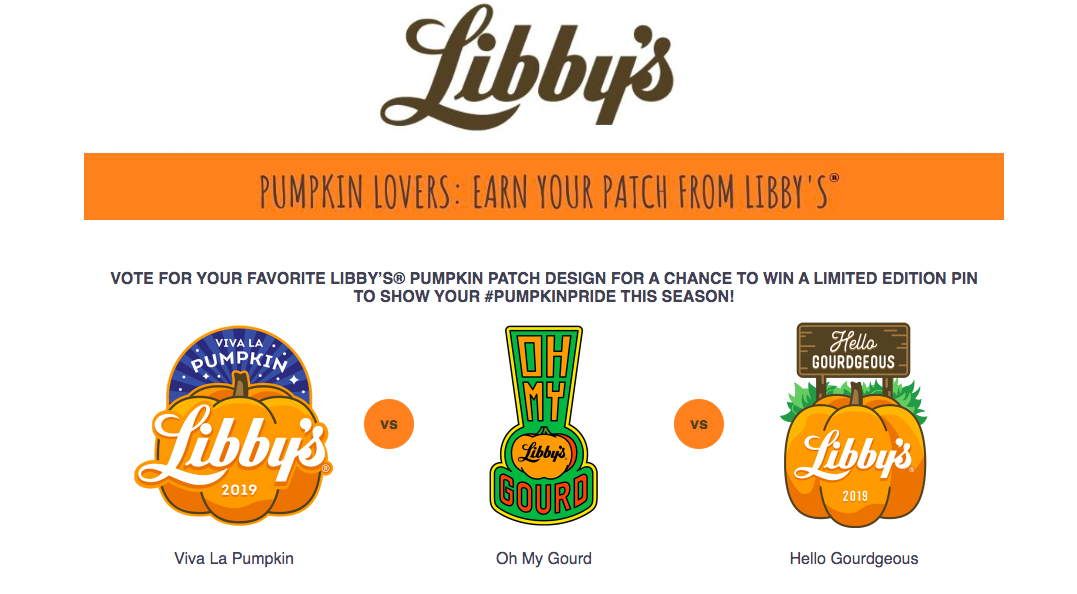 Libby's made use of the Wyng Fan Voting Use Case to maximize microexperience entries using a simple barrier to entry and sleek activation design. Libby's simple barrier to entry also enabled them to build out their CRM database with rich zero-party data (ZPD) submitted by fans when they invited them to submit their voting selections for the chance to win.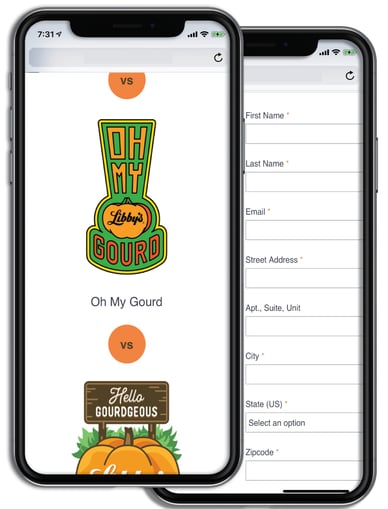 Check out their fall inspired voting microexperience HERE.
Keep reading for a few tips on how your brand can fan voting to collect zero-party data.
Add a hashtag for maximum engagement.

To further maximize campaign reach and awareness, it is a savvy move to add an ownable sharing component to your microexperience, like a hashtag or unique call-to-action tied to your brand. Giving fans the opportunity and clear directives for sharing is a great way to boost participation. With the Wyng Platform adding pre-drafted social captions and social share buttons is easier than ever. Learn how to add these features to your campaign

HERE

.

Leverage features to collect zero-party data.

Your customers' preferences, motivations, interests and purchase decisions change and evolve other time. Keeping up can feel like an overwhelming task, but with the right tools building your audience and consumer profiles can be a fruitful process for your brand and your consumers as you collect and evolve with zero-party. Learn more about how you can use the Wyng Platform to harness the power of zero-party data

HERE

.

Drive sharing via voting.

Enabling fans to vote for their favorites is a smart and impactful way of increasing the number of people visiting and sharing your campaign to drive earned visits and social engagement.
LEARN how the fastest-growing brands collect and activate first-party data.