We now have a new experience type and template in the product - the Trivia Quiz.
This new use case is built with the Questions component, is a customizable example of a Trivia Quiz, with a step-by-step visual flow, different outcomes based on how a user responds, and social sharing features.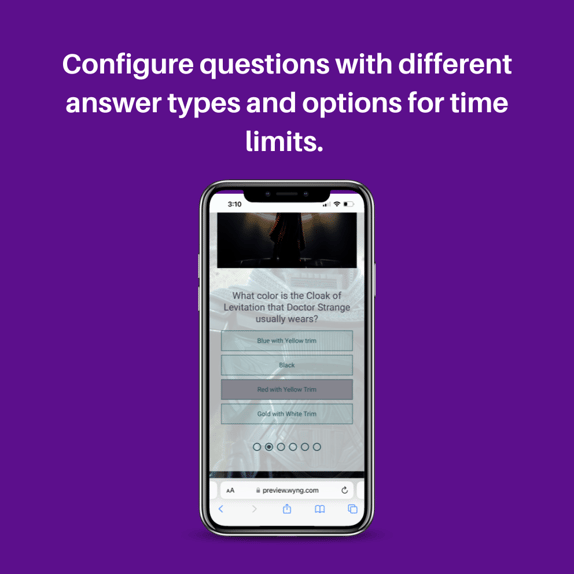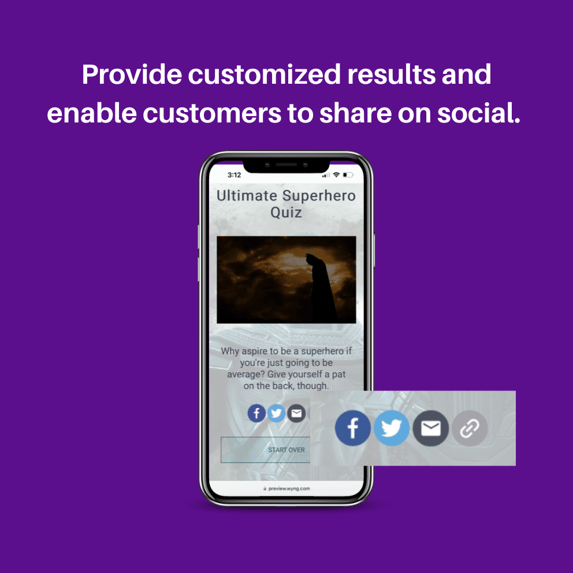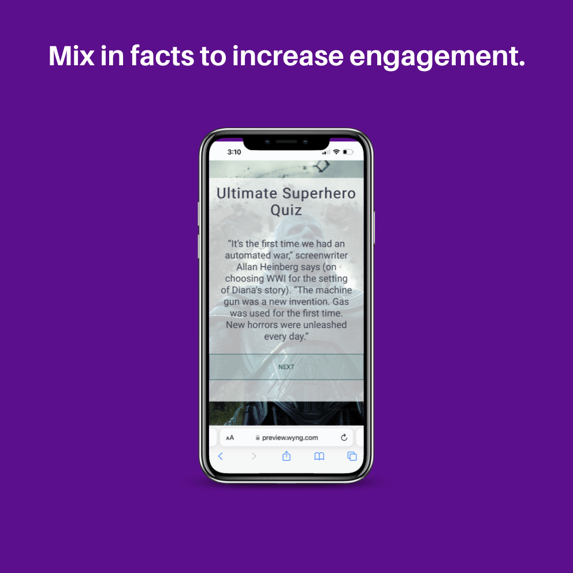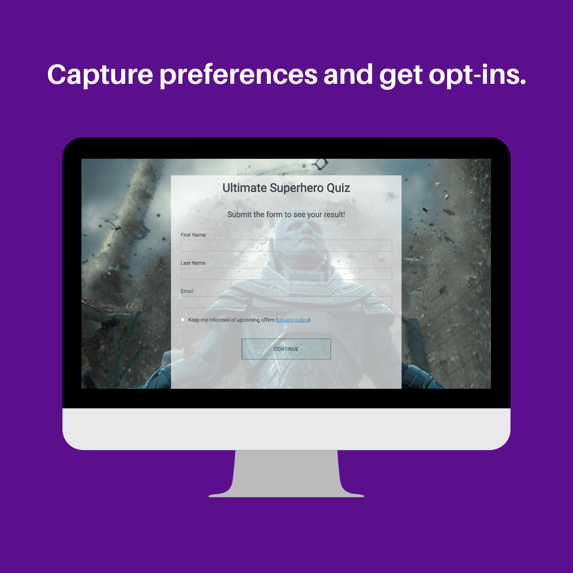 Other use cases include:
- Helping customers learn about the required skills and expertise for a new project
- Guiding customers to the right features or products in a catalog
- Gamifying any event or activation
We would love to hear what you think and if you have a new way to use this new experience.