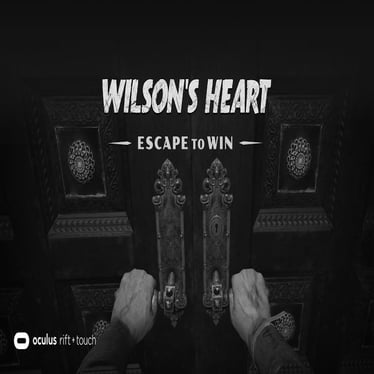 Oculus Rift, Facebook's virtual reality division, has delivered the most terrifying experience short of being trapped in an actual insane asylum: "Wilson's Heart," a game that uses the brand's headset and "Touch" controllers to guide the protagonist as he "traverses increasingly maddening corridors, solves frightening environmental hazards, and works to defeat the sinister inhabitants to reveal who stole his heart." To promote the release, Oculus asked its fans to be as observant and cunning as Wilson will have to be to survive.
On Instagram, the brand posted nine pieces of photo and video content, each one with a potential clue. After fans figure out the secret code, they can enter it on a unique landing page for the chance to win the VR headset and controllers. However, they must be able to work under pressure, as Oculus' campaign lasts only a week. Such a short timeframe leaves no room for error, and Oculus did three things to ensure success:
Deliver frights

. A video game is, after all, a story, and Oculus' content reflects that fact. In one tile, Wilson opens the sliding hatch on a steel door and peers inside. A brutish monster drags a nurse behind him as he exits through a broken cement wall, and "DEAD END" appears on the screen. As a result, the campaign feels more like a videogame than a marketing sweepstakes.
Keep building suspense

. At the top of the unique launch pad, Oculus posted a countdown timer, encouraging participants to commit to cracking the secret code. In addition, the brand's using additional Instagram posts to maintain enthusiasm for all seven days.
As scary as "Wilson's Heart" may be, it definitely hasn't sent any customers running. In a week, Oculus' Instagram account has gained 9,000 followers, demonstrating how a thoughtful ephemeral campaign can build an excited digital community around your brand. Using Instagram as the primary platform was also an apt choice. With the continuing rise of video content on the platform and the popularity of Instagram Stories, we anticipate more brands will be looking to Instagram to serve as the launch pad for their next digital campaign.