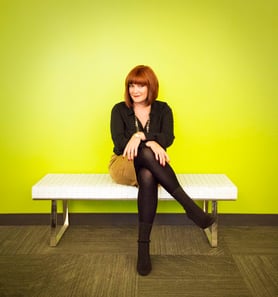 A leader in both emerging media and mainstream marketing -- helping companies navigate the shifting digital landscape to develop smart, effective integrated engagement solutions, Marcy Massura is an industry pro and is currently Henson Consulting's Senior Strategist and Director of Digital & Consumer Engagement. Marcy was also one of our expert judges for the Wyng #AgencyLife Meme It to Win It contest.
We got to know a little bit more about Marcy in our latest installment for the Wyng Agency Series, including her approach to the perfect new business pitch!
1. What do you like most about agency life?
Hands down the reason I stay agency side (vs. brand side) is the variety of the work. One minute I am ideating around how to sell a car and the next I am developing a program to promote a charity. Like many in this biz, I get bored easily- and agency life allows me to shift and move continually.
2. What's the biggest change in the agency business since you started?
Without a doubt it is the drive to utilize measurement and analytics in powerful ways. Ones that drive creative decisions, show a need for pivots and to recap programs that allow us to connect more directly to sales lift. This is a blessing and a curse- because now we have the battle of data eliminating creative thinking, resulting in predictable yet 'blah' campaigns.
3. How has your agency adapted?
At Henson we still 'run with our gut' - and use the data to support those big ideas- not the other way around.
4. What's your proudest agency moment?
Every client win, every promotion, every award, every kind email from a colleague or vendor makes me proud. I do not have any one giant 'I HAVE MADE IT' moment in my career. I have a million small building blocks that remind me why I do, what I do.
5. What is the last show you binged watched?
Friends from College. It's hilariously sad.
6. Who should play you in the movie version of your life?
Why? I hate this question. I never know how to answer it. Am I supposed to pick someone who I think looks like me? Or someone who acts like me? Or someone I like? Tina Fey? Honestly- no idea. Can we just pretend this question never happened? kthxbai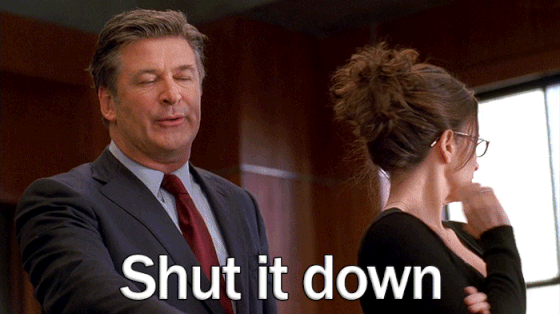 7. The rise of social has revolutionized how brands are engaging their consumers. What role have agencies played in shaping how social is used to engage consumers?
Whoa this is a huge question. What role? All the roles. Digital is the main medium for reaching consumers. It has gone from the bolt on outside 'tactic' to the center of the strategy with other approaches just supporting the star.
8. How do you approach a new business or creative pitch?
I just make it up as I go along. :) .....it starts with research and analytics. you have to understand where the brand is on many levels to know how far you need to take it. What is the hurdle? What is the friction? what is the problem? Then I solve for that problem. Pitching is my jam. If I could be doing pitches every day of my life I would be happy.
9. What is your approach to brainstorming?
I believe group brainstorming is a complete waste of time. The dynamics in the room can alter the creative process. Generally the loudest personality in the room gets their idea pushed forward. It is counterproductive. Sooooo I like to do 'email brainstorms' where we send a brief/challenge/concept and everyone submits their ideas to the lead 1:1. Then we gather people to look at the ideas up on a wall (no names on them) and people react and build. I have a passionate hate of the old school brainstorm concept.
10. What is your favorite design, marketing or digital trend?
At the moment, I am pretty in love with secret fan campaigns. Launching secret words for in store discounts on social, or throwing 'secret' parties for followers in pop up locations etc....it is risky for ROI, but man when it works it can take a brand over the top.
You can check out more of Marcy's work on her website or follow along in real-time by following her on Twitter.