Traditional advertising is dying. Last year, ad dollars spent on the internet eclipsed those spent on television for the first time, and this year, magazine and newspaper advertising is projected to fall by 2 percent and 5 percent, respectively.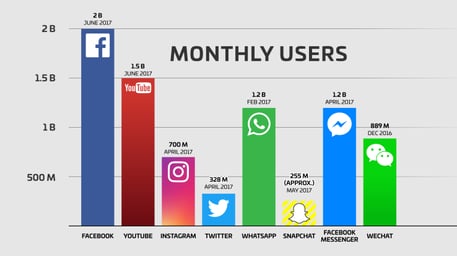 At the same time, social networks have grown exponentially. In only 13 years, Facebook has accumulated two billion users, while Snapchat has 255 million users, who, on average, visit the platform 18 times a day.
Twenty years ago, these consumers may have been content passively absorbing TV and radio commercials, but today, that approach is tantamount to throwing money to the wind.
The internet is quickly becoming the primary medium for all interactions -- social, commercial, romantic -- but the same kinds of ads that were popular on television (or, for that matter, print) cannot just be copy and pasted onto the platform. This kind of brand marketing, reimagined on the internet as intrusive video commercials and banner, display, and social ads, has failed to gain purchase.
For these kinds of advertising, the click-thru rate across all formats and placements is an abysmal .06% (and probably much lower, considering 60% of those clicks are a mistake, and bot-driven ad fraud cost brands $16.4 billion in 2016). It's become clear that consumers demand more from brands than the static, one-way content TV facilitated, they are online, actively looking to share, like, and engage with others.
Today's marketers recognize the need to constantly build and nurture their audiences to drive purchase intent, and they're doing it through immersive digital experiences that reflect and enhance what consumers are already doing online.
For example, Adidas recognized how popular Snapchat was with their younger audience, so they decided to hack the platform, and launched the first ever Snapchat design competition for their #myneolabel. Thousands of people participated, submitting their own designs for the for the chance to have Adidas produce the winning looks.
adidas #myneolabel Award Entry 2017 from Iris London on Vimeo.
National brand campaigns, seasonal promotions, sampling programs, shopper marketing partnerships, co-branded and integrated marketing campaigns — all are moving online. They're taking the form of immersive and sharable experiences on landing pages, microsites, website embeds, and native ad formats like Facebook Canvas and Snap Ad + Web View, where they can be measured, compared and optimized.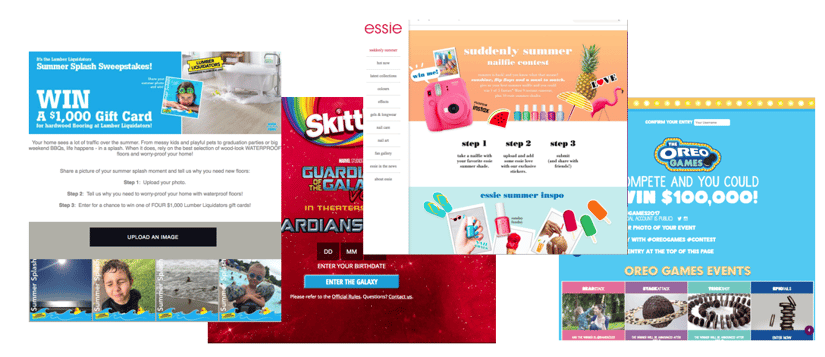 All of these immersive digital experiences have the same goal -- to build and nurture audiences with purchase intent — but the shift to digital brings its own complications -- what does a successful campaign look like?
To discover the most significant problem facing today's brand marketing, download the first installment of our Digital Campaign Index Whitepaper