This is the first in a series of blogs on the value of zero-party data, and why brands are methodically converting their unknown audiences into known contacts — and their formula for success.
McKinsey found that a high-impact recommendation conveying a relevant message is up to 50 times more likely to trigger a purchase than a low-impact one.

Knowing your customers and prospects is essential to marketing success today. Accurate contact information and data about the needs, preferences and motivations of individual consumers is key to providing them with relevant content and offers, personalizing their experiences, and developing new products for them. And consumers, for their part, have come to expect tailor-made content and individualized experiences with brands – otherwise, they quickly tune out and move on.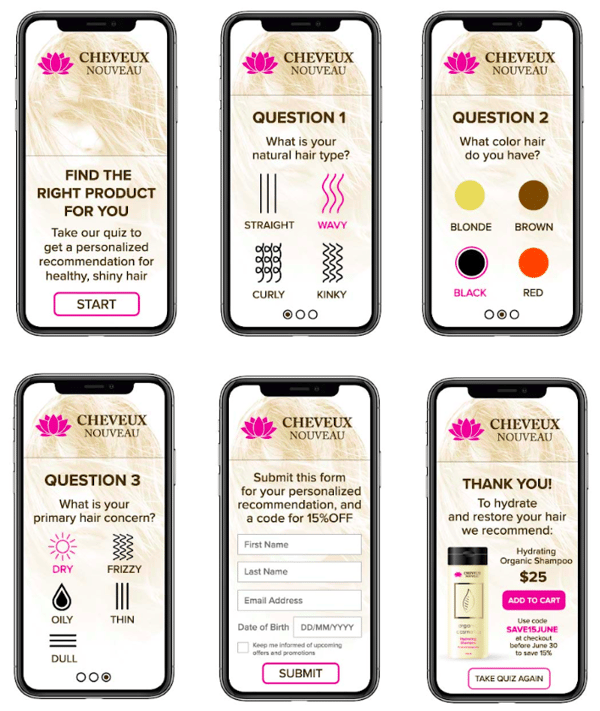 Marketers are acutely aware of what is at stake. When a hair care brand, for example, sends an email to a consumer, the marketer knows the brand and the consumer will both benefit if the content of the email is personalized based on that consumer's specific needs or interests.

Delivering relevant content and personalizing experiences starts with having the right data. In the past, however, there was no practical way for brands to collect the exact data they needed at a meaningful scale. E-commerce retailers that controlled the point-of-sale could at least collect contact information and purchase history from each customer, but most brands had an indirect relationship with their audiences — and as a result, they were constrained in their ability to convert anonymous, unknown audience members into known contacts, and collect data firsthand from those contacts (i.e. zero-party data).

Because brands couldn't get the data they needed by themselves, they instead relied heavily on other data that they could purchase or rent from third-party aggregators and brokers (i.e. third-party data). Third-party data, however, suffers from inherent problems — the exact data needed is usually not available, so proxy data is used instead; the data is often inaccurate; and the data may only be available for rent, for one-time use or for use through a single channel or media outlet like Facebook. Third-party data has also recently come under intense scrutiny in the industry because the methods used to obtain the data are often questionable (if not illegal), and the data is frequently sold or used without the consumer's knowledge or consent. Fortunately, new regulations like GDPR and the California Consumer Privacy Act (CCPA) (which goes into effect on January 1, 2020) are adding new protections for consumer privacy, and giving consumers more control over who has their data and how it is used.

At the same time, as mobile devices and social networks have become ubiquitous and media has continued to fragment, brands have found new ways to engage consumers directly with a mix of mobile-first digital experiences — across a growing number of touchpoints and moments, both online and offline. In the process, brands have developed a new, enlightened formula for collecting the zero-party data they need. The new formula is based on transparency, consent and trust, and is fully-aligned with GDPR and CCPA.
Stay tuned for our next blog where we will discuss the Zero-Party Data Formula that the most competitive brands and fastest-growing, direct-to-consumer upstarts are following. And be sure to subscribe to your Campaign of the Week email for weekly updates and examples of how brands are leveraging Wyng and microexperiences to create personalized experiences for their consumers.