June is LGBTQ Pride month, a global celebration honoring the 1969 Stonewall Riots, a pivotal moment for the gay liberation movement in the US. Pride month is in full swing with events and celebrations taking place across the globe. Take a walk down the street in any major city and you'll see the rainbow flag flying, a new pride themed accessory or t-shirt for sale, rainbow themed cupcakes, and Diana Ross' "I'm Coming Out" blaring over their store's speakers
Over the last few years there's been a considerable wave of brands embracing and celebrating LGBTQ Pride in their marketing and digital campaigns during the month of June. This year even more brands are coming out to show their support for the LGBTQ community, joining the ranks of heritage brands like Oreo, Tylenol, and Ben & Jerry's, who have long-supported LGBTQ causes.
This June, Wyng is proud to show our support for our LGBTQ employees, partners and the larger community.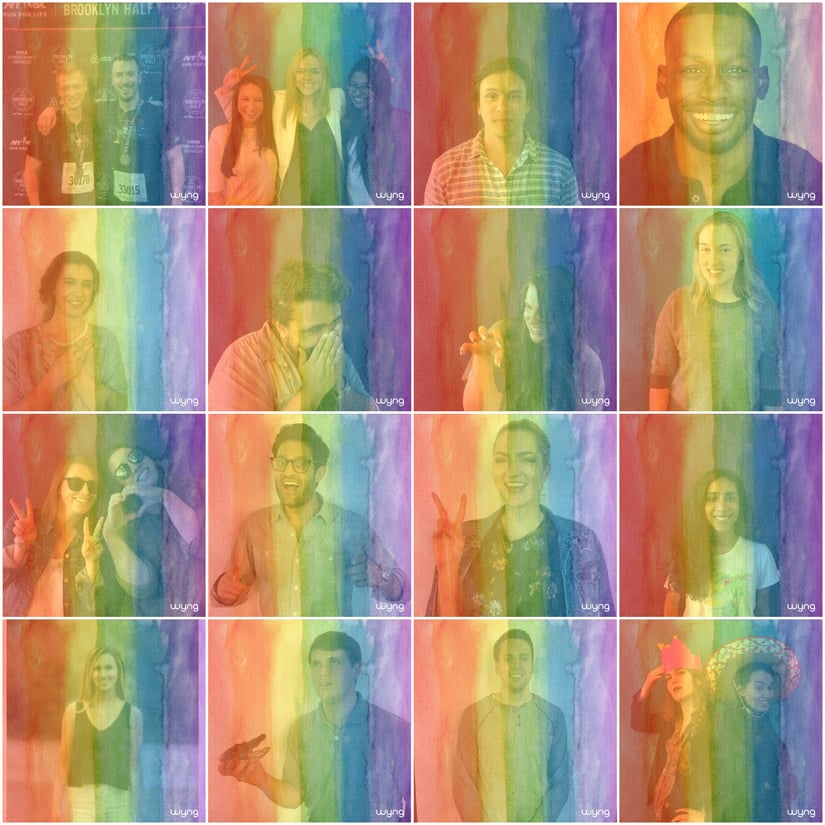 We created this Pride frame using our Photo Lab use case, but as a brand or account team, you don't have to limit yourself to this use case (or even pride month!) to show your pride and support:
Create a rainbow or LGBTQ-themed frame
Create a rainbow or design your own theme to invite consumers to add a colorful, Pride-themed profile frame to their social profiles during the month of June. A photo frame is a simple, yet fun way to show your support.
Create a sticker with Pride
Design a colorful, limited-edition sticker during Pride Month. You could design a series of LGBTQ stickers or emojis that people can add to their photos to express and show support during Pride month.
Support a LGBTQ cause
Participating in digital and social campaigns isn't the only thing you can do to support Pride! Here are a couple of other things you or your team members can do this month:
Donate -

If you're in a position to - consider donating to one of the many local and national. organizations fundraising around Pride. If you need somewhere to start - check out

The Trevor Project

.

Volunteer -

If you aren't in a place to donate - find your local LGBTQ center or an advocacy group in your area like

SAGE

.

Spread the word -

Make sure everyone in your network knows about and is celebrating Pride! Send an email to your team or post on social.

Support LGBTQ friendly brands -

Do the research to know where you're spending your money and support LGBTQ companies like

Ben & Jerry's

,

Everlane

and

Nike

.